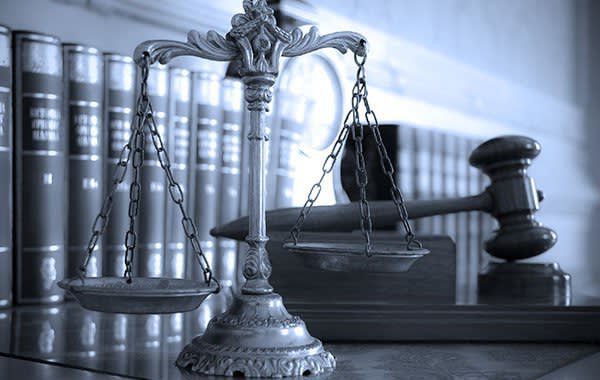 Helping others as an attorney is a family tradition. My father was an immigration lawyer who also spent time with personal injury cases. And in those cases, I saw just how much insurance companies could take advantage of people who were injured. I decided I wanted to become an advocate for people who needed help.
After completing my undergraduate degree at the University of Illinois Urbana-Champaign in 1980, I decided to continue his studies at the John Marshall School of Law. After earning my law degree in 1983, I went straight to work and opened my Chicago area practice in 1984.
I always knew private practice made sense for me because I wanted the freedom to pursue the cases that really mattered to me. That's why I focus primarily on personal injury cases. I'm an advocate for people who've been let down or taken advantage of by insurance companies. To that end, my philosophy toward practicing law is guided by the principles of dignity, respect, and the idea that everyone—no matter their circumstances—is entitled to see their dispute resolved in a court of law.
"The insurance company's goal is to keep their money, and my job is to force them to pay my client for their injury. It's a game and a constant struggle. This is my profession and I know that I can do a standup job for my clients."
If you ask me what my favorite thing about practicing law is, it's fighting for people whose lives have been disrupted by their unfortunate circumstances. My clients need a helping hand while they try to put the pieces back together and adjust to their situation. I'm always available to listen to concerns and make myself accessible at all hours of the day. I don't shy away from fights with insurance companies, and I take cases that some other attorneys may refuse to consider. I don't back down regardless of how difficult the case is. I'm no stranger to the courtroom and will take a case all the way to the jury if necessary.
Insurance companies have all the resources to hire an attorney to fight their case and you may not. That's why I offer free consultations and work with you on a contingency basis; you won't pay anything unless I win your case.
Taking care of the legal business is my responsibility; focusing on your recovery—mental and physical—is yours. You can't undo an injury, but you can fight for the best future possible.
At the end of the day, if you're injured and looking for an attorney who isn't afraid of duking it out with the insurance companies to get you what you're entitled to, I'm available to hear your story. Call me today to see how much of a difference I can make for you.
BAR ADMISSIONS
Illinois State Bar - 1984
EDUCATION
J.D., John Marshall Law School - 1983

Psychology, University of Illinois Urbana-Champaign - 1980